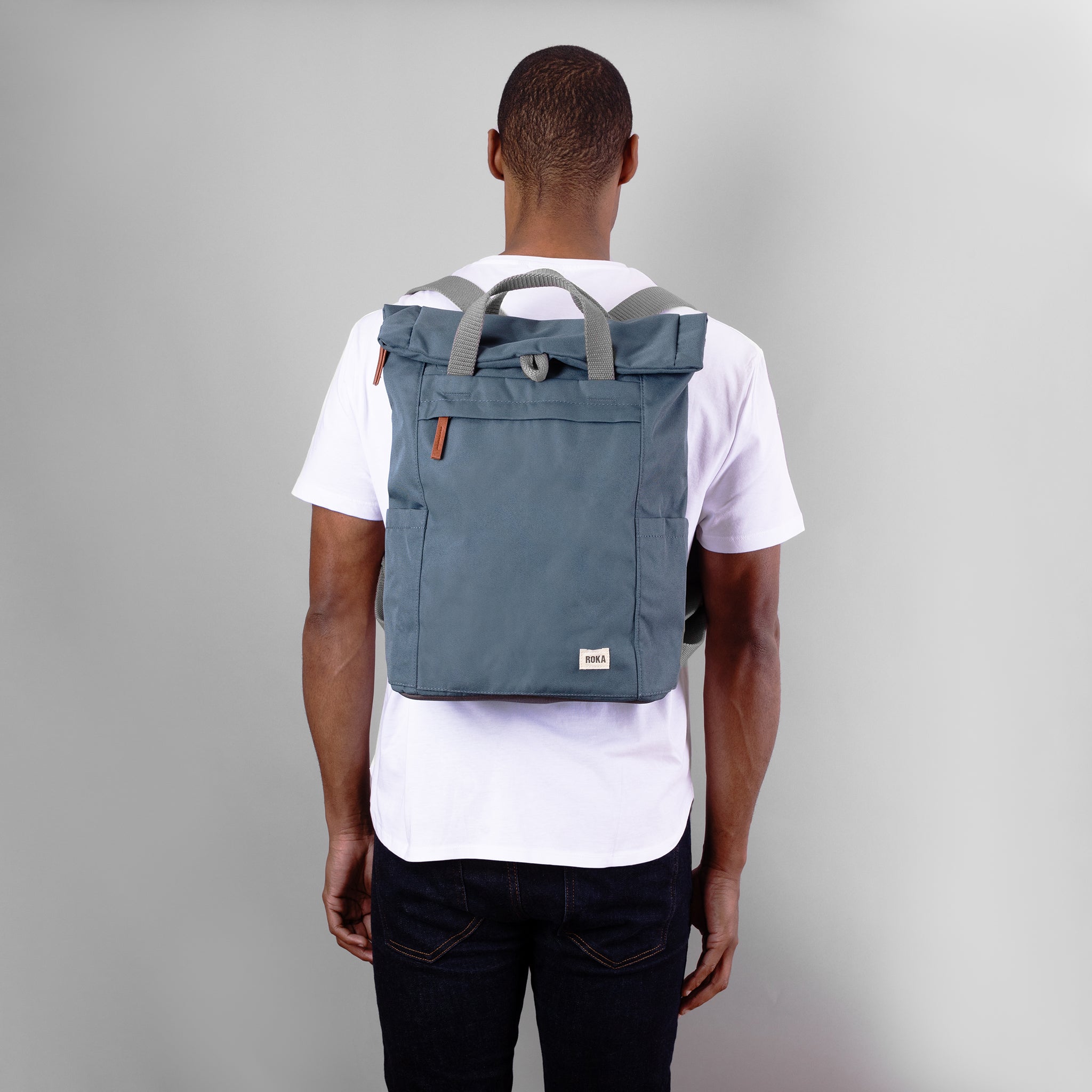 IT'S THE SIZE THAT COUNTS!
AVAILABLE IN SMALL, MEDIUM & LARGE
Finding the right size bag will all depend on what you intend to use the bag for. It might be for work with a large laptop, for walks in the country, for holding all your gym gear, or the baby bag ready to take on the day with room for nappies and bottles!
SMALL
34cm x 25cm x 12cm. Capacity: 10 litres.
MEDIUM
42cm x 28cm x 13cm. Capacity: 15 litres.
LARGE
45cm x 32cm x 14.5cm. Capacity: 21 litres. 
FINCHLEY SMALL
Model Height: 5' 2" (157 cm)
Model Height: 5' 6" (168 cm)
Model Height: 5' 10" (178 cm)
Model Height: 6' 2" (189 cm)
FINCHLEY MEDIUM
Model Height: 5' 2" (157 cm)
Model Height: 5' 6" (168 cm)
Model Height: 5' 10" (178 cm)
Model Height: 6' 2" (189 cm)
FINCHLEY LARGE
Model Height: 5' 2" (157 cm)
Model Height: 5' 6" (168 cm)
Model Height: 5' 10" (178 cm)
Model Height: 6' 2" (189 cm)